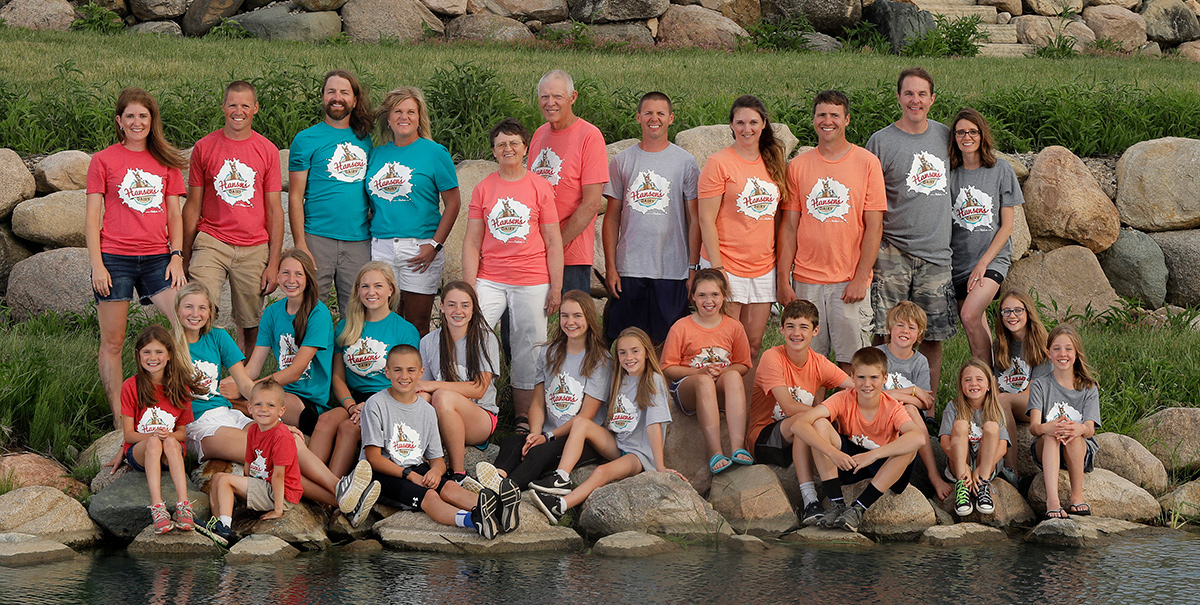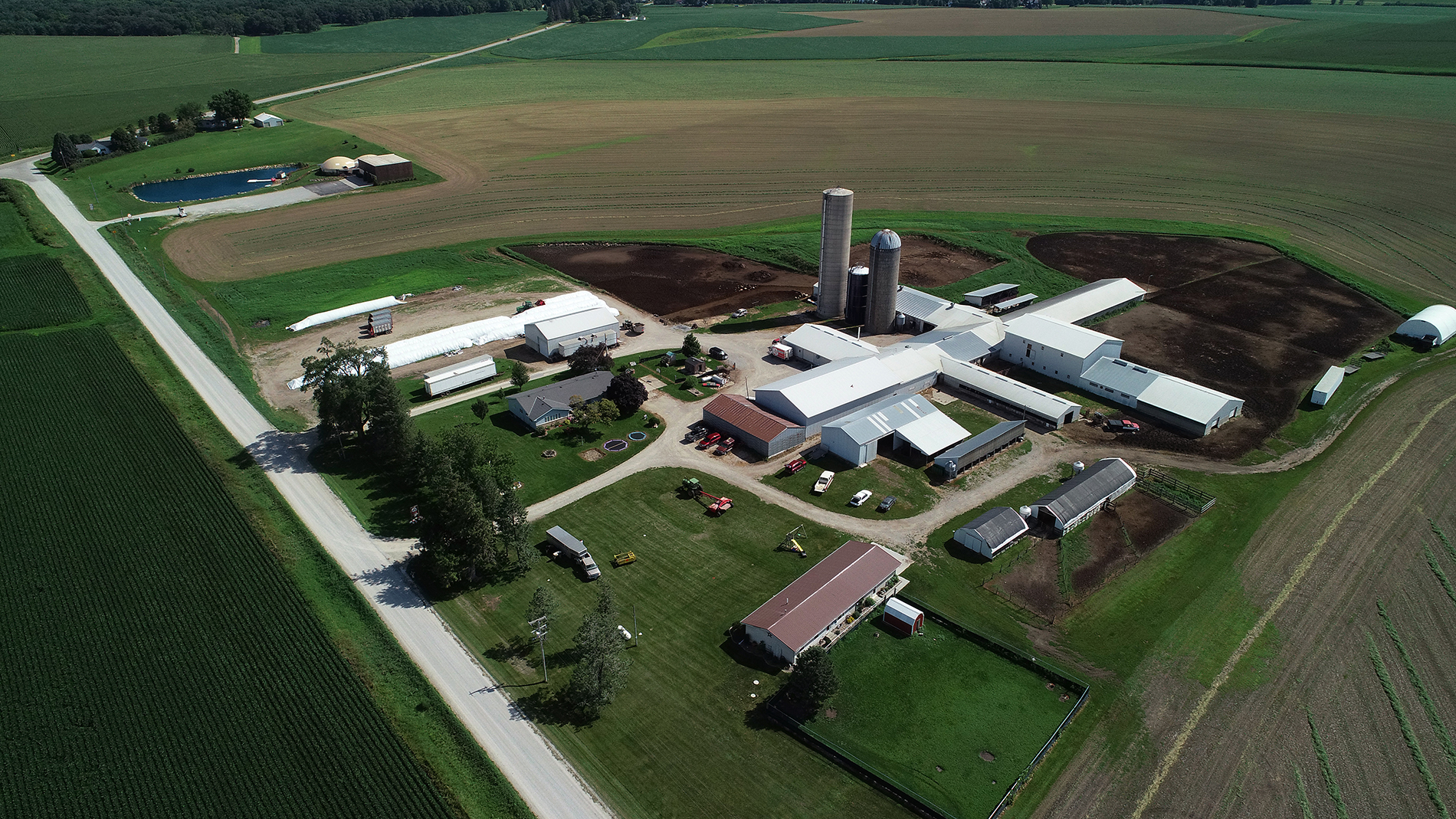 Seven generations of the Hansen family is growing up on the same farm that's been in the family since 1864. The land is designated as an Iowa Heritage Farm, which means it has been owned by the same family for 150 years.
Jay (fifth-generation) and Jeanne Hansen have four sons (Brent, Brad, Blair and Blake) and one daughter (Lynn).
The four sons own and work on the farm. Brent, the oldest, and his wife Julie have five children (Sadie, Sara, Austin, Hannah and Emily). Brad has four children (Morgan, Maddie, Brady and Mollie). Brent delivers the finished dairy products while Brad makes all the products in the creamery.
Blair and his wife, Suzi, have three children (Sam, Drew and Bridget). Blake and his wife, Jordan, have two children (Reese and Beckett). Blair manages the crops and cow nutrition while Blake milks and cares for the herd.
Lynn is married to Jason and lives in Omaha. They have four children (twins Mia and Izabella, Graham, and Finley).