UPDATE: We selected triplet names!
May 27, 2019 1:47 pm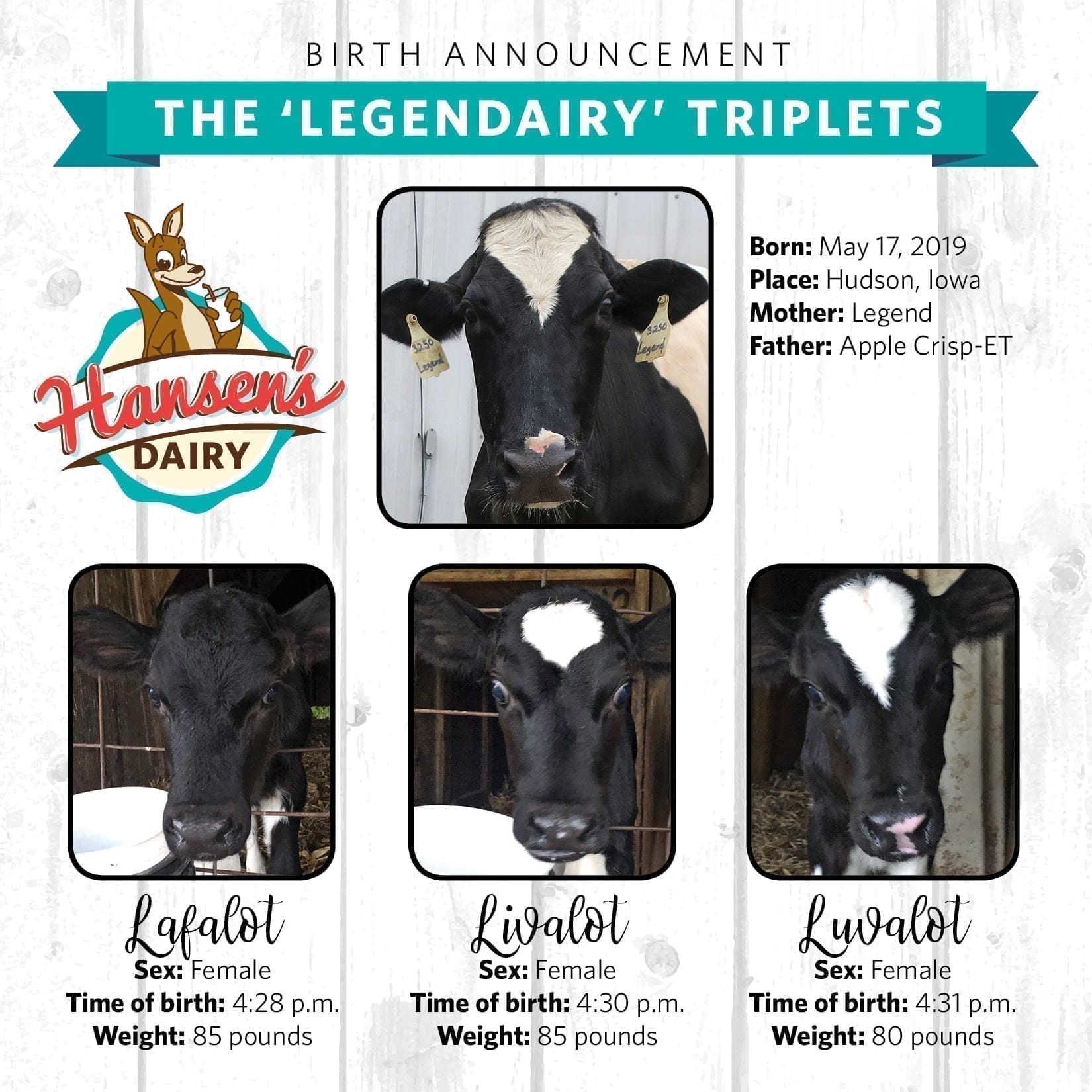 We want to thank everyone who submitted names for our triplets!
This was a tough decision to make, because there were a lot of good names suggested, but we had to make sure we hadn't used any of the names in our herd before. We have had literally hundreds of L cows throughout our existence, so this was a challenge!
The most frequently suggested names that we loved were:
Live, Laugh, Love
Lavender, Lilac, Lily
Lollipop, Lemon Drop, Laffy Taffy / Life Saver
Unfortunately, most of these names had already been used. So we decided on a more unique set of names that played upon a well-known phrase …
Livalot, Lafalot, and Luvalot!
Mama and babies are all doing well, and are loving the attention they are getting. Check out how rambunctious they are in this video from The Courier, along with their story:
KWWL Channel 7 also came out to meet the trio.
With the birth of these triplets, it's been a crazy few weeks at Hansen's Dairy farm, and something we may not see again in our lifetime!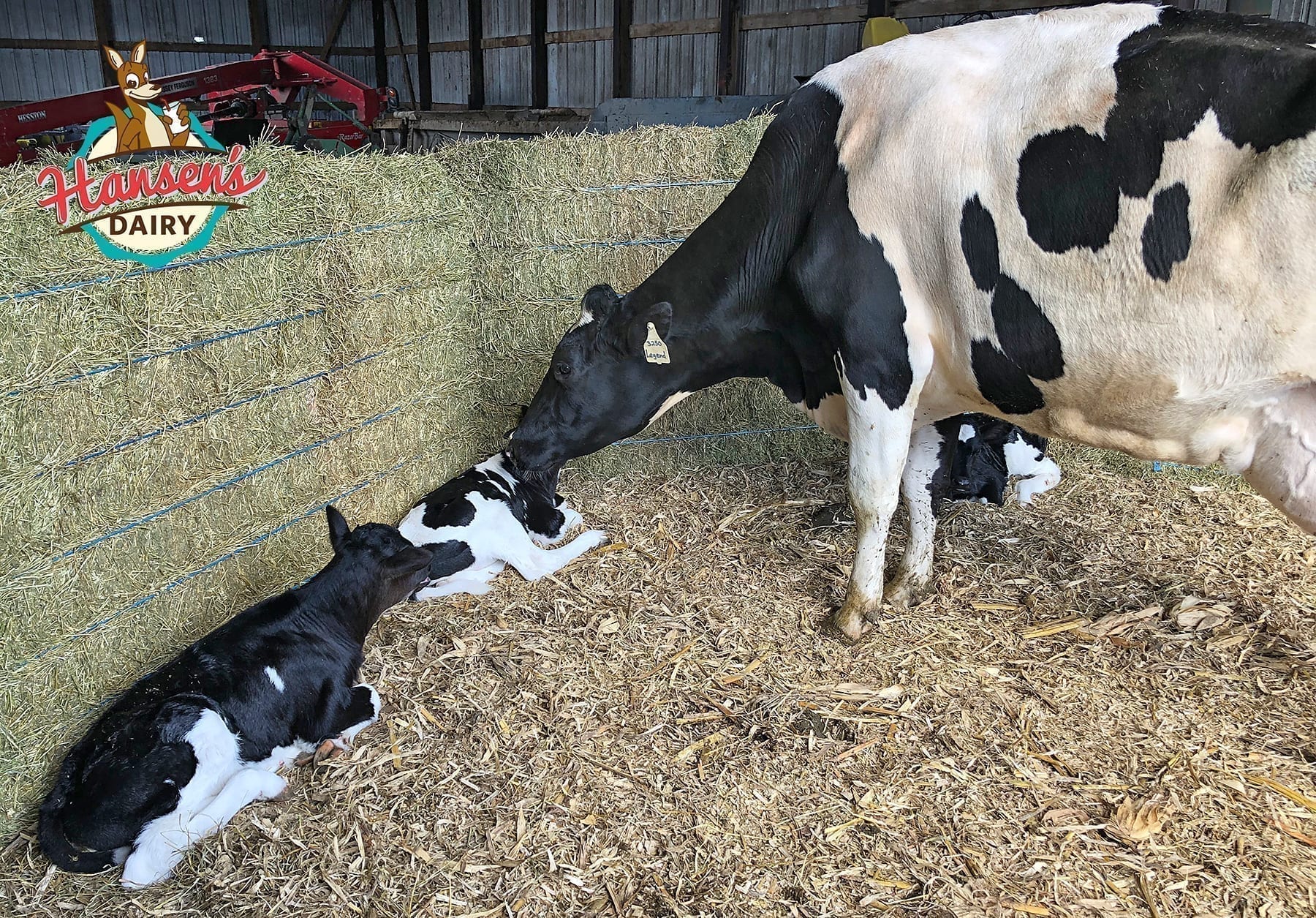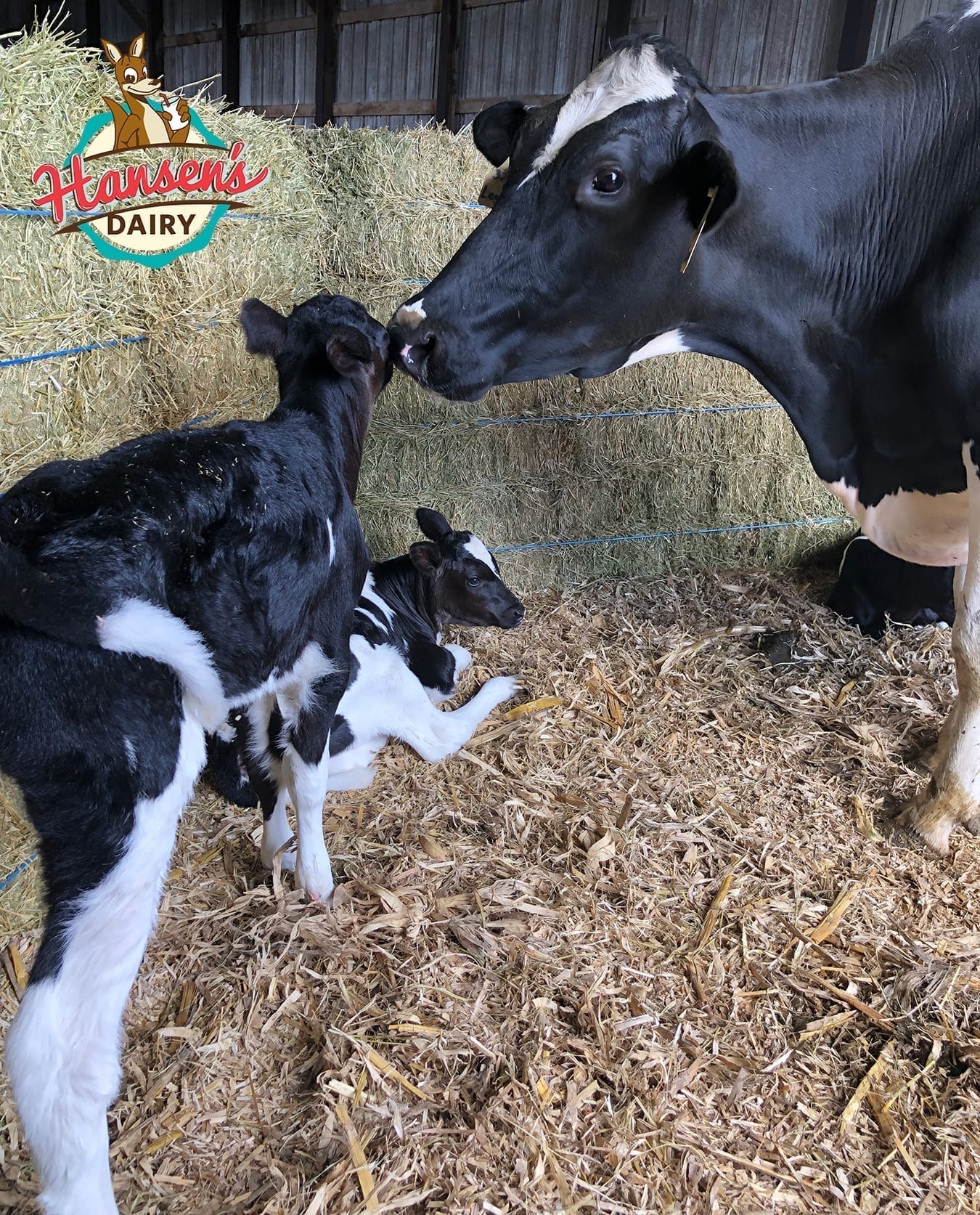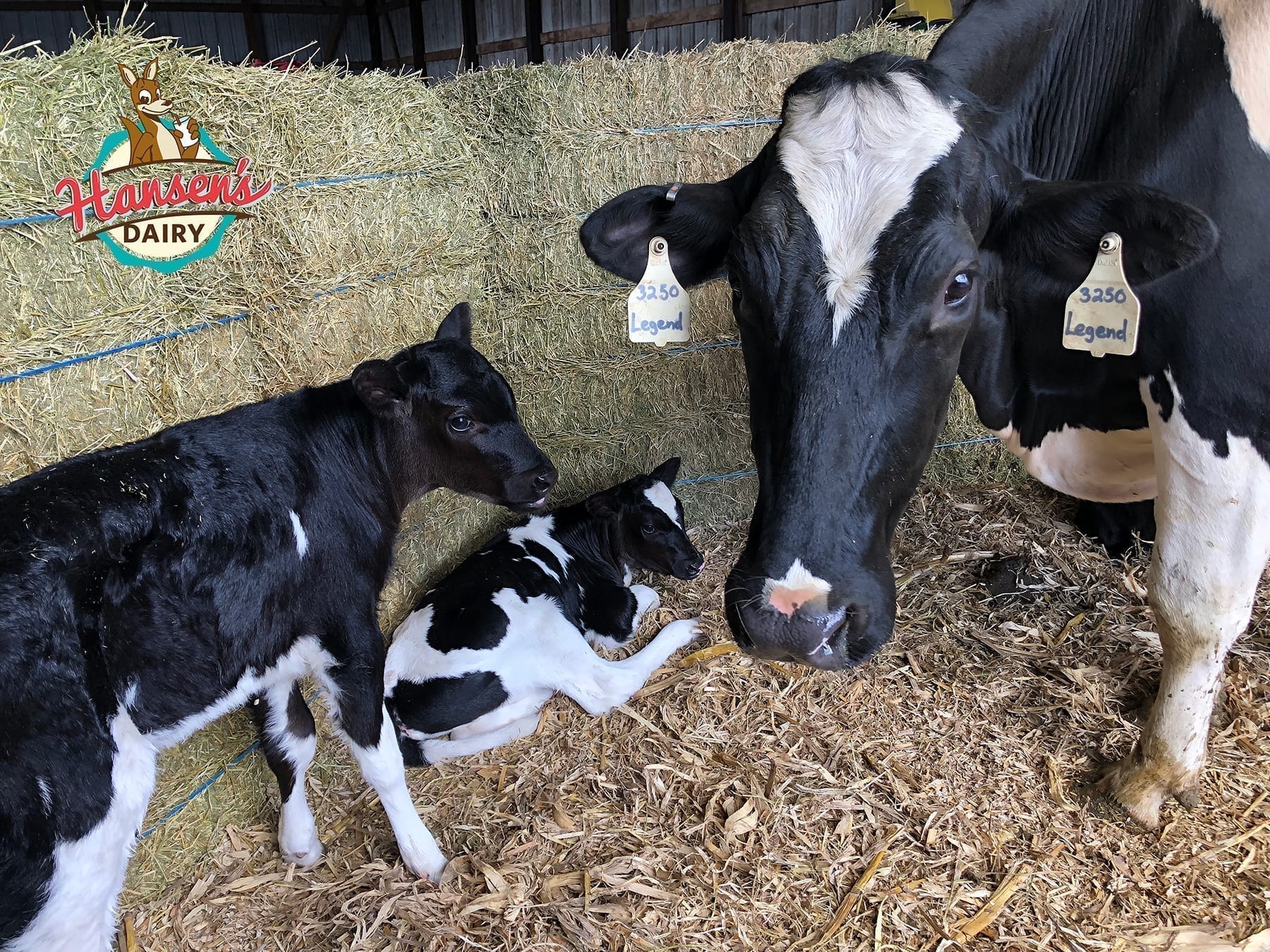 Congratulations to this mama, who now lives up to her name!